Palette is serving art inspired by local restaurants. Joren Joshua took inspiration from restaurants in his hometown of Rotterdam. His works of art are shown exclusively in a pop-up gallery at Schiekade 185 in Rotterdam. Palette is an initiative of Thuisbezorgd.nl. 
Palette – Temporary Culinary Gallery is open to the public on 18 and 19 November from 5 to 8 PM. Hedy Tjin also shows her work, inspired by restaurants in Amsterdam. The national rules concerning corona will apply, such as keeping a distance of 1.5 metres and access by means of a valid QR code or negative test certificate.
After the temporary exhibition, art and food lovers will have a chance to win the original artworks by Joren or Hedy. Because anyone who orders food from 18 November to 31 December at one of the restaurants can win a special design.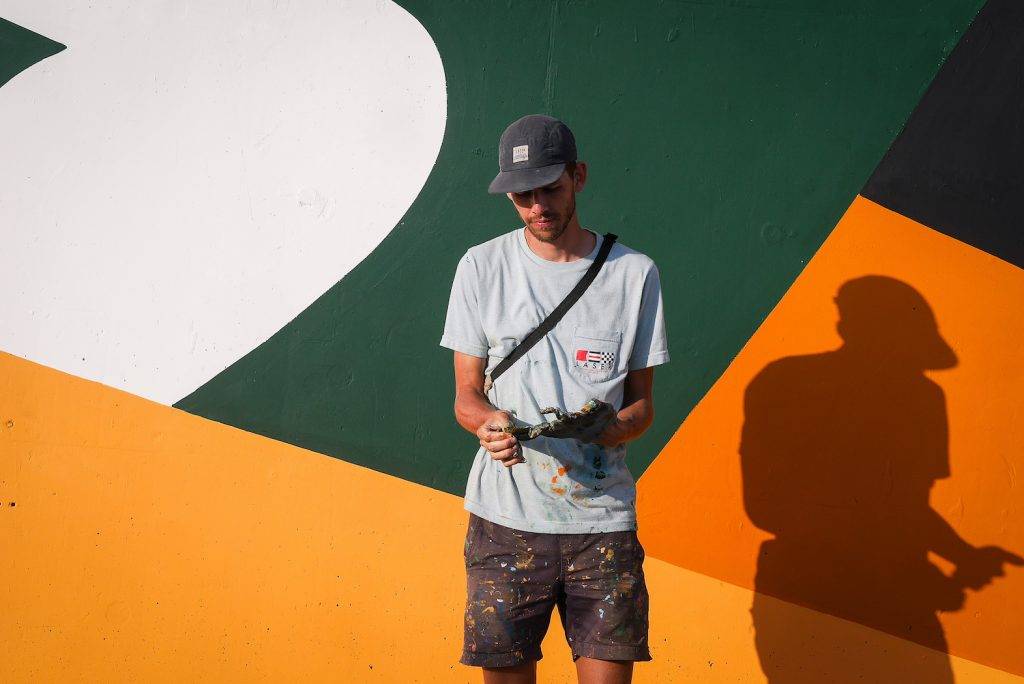 Art inspires. It can also make us super hungry. Because food has played an important role in art since ancient times. From ancient Egyptians making inscriptions of crops and bread to hyper-realistic meals painted by the Dutch masters. Food and art have a long and rich tradition.
Opperclaes and The Royal Hangover serve
Opperclaes and The Royal Hangover know that very well. The Royal Hangover specializes in orchestrating events where food meets art, design, and vintage. Florine van Rees and Jeroen Dijkstra organised lavish-looking openings at Het Nieuwe Instituut and created inspiring pop-ups at Arminius and a summer edition at an old farm in Overschie. It was full of sunshine, an occasional cow, delicious food by Lof Der Zoetheid, wine, flowers and nature.
This place with a lush orchard with walnut and pear trees will once again serve as a little hideaway during Herfstige Bergen a week after Palette. The Royal Hangover then organises a special performance festival in the yard and stables of De Driebergen farm. At this free event one can expect warm drinks, dance, performance, music, workshops and children's games.
Opperclaes is a platform for contemporary art and is known for big events like Glashard and Street Dreams. Together they will provide the complete food & art experience.
The exhibition at the Schieblock is freely accessible to the public on 18 and 19 November from 5 to 8 PM.