Nathan Volkers, Guus Meijer and Jitta Meijer are three experienced entrepreneurs, and young parents. They were shocked by the amount of nappy waste little ones produce. Now they started Toddy, a sustainable brand that promotes circular use through a combination of (bio-based) disposable nappies, washable nappies, and a potty training program.
Toddy delivers nappies quickly to your home periodically and also offers washable diapers. And when the time is right, the very young company helps parents get started with potty training for the baby.
Waste coming from nappies accounts for 8% of our residual waste. To reduce waste Toddy replaced a quarter of the petroleum usually used in diapers with plant-based raw materials. Toddy also supports kids to be housebroken earlier. Nowadays toilet training starts about a year later than it used to be. Parents are busier and the disposable nappies work too well. The start-up developed pedagogically training with experts. The app helps parents and children in all the steps of becoming potty trained.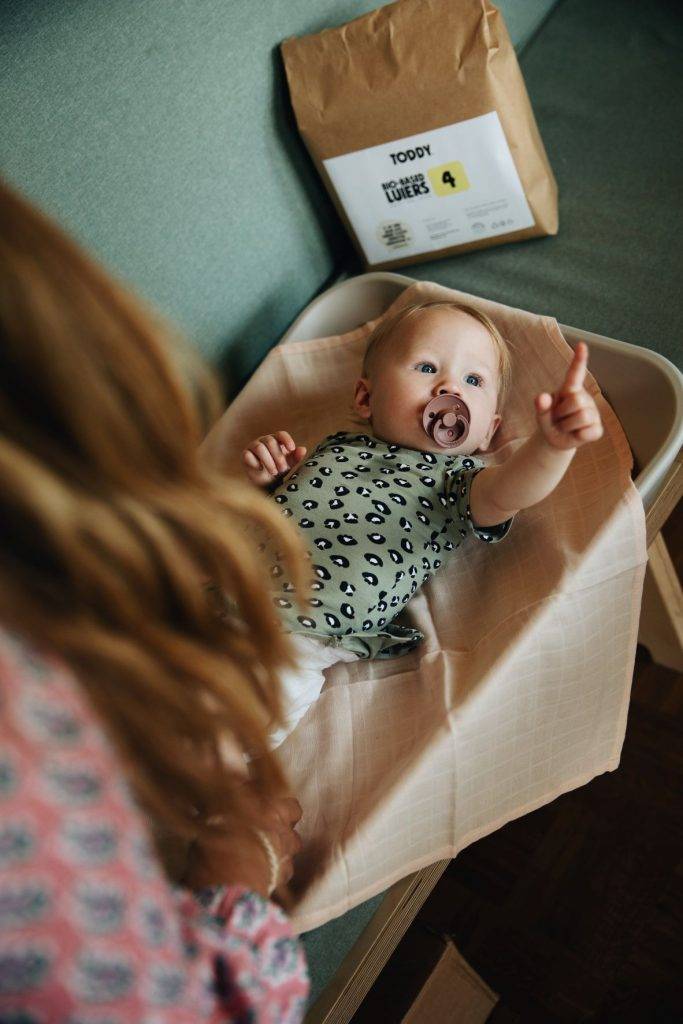 Many parents still have the stubborn idea that you have to choose a washable or a disposable diaper. But there is already a positive impact on the environment if washable nappies are used once a week. Toddy's flexible nappy boxes make varying easy.
Toddy wants to show that sustainability does not necessarily have to be more expensive. The price per diaper is therefore comparable to most A-brands. And by helping children get potty trained earlier it can be even more affordable in the end.