The striking new project Little C, between Erasmus MC and Delfshaven, is a nice intimate development. The fifteen brick buildings form a little village in town and remind of New York.  Kula, an all day cafe and yoga studio, fits right in.
The residential area has felt pleasant from the start, even before restaurants like Kula and other public spaces occupied the lower spaces. Old Scuola will open a second restaurant and there will be a stylish coworking space. 
At Kula they want you to feel good about yourself. Serving nourishing and comforting food and offering yoga classes in a bright studio every day. It's also a place for inspiring events and workshops. 
Right in the middle of the café is a beautiful big 'tree' made of wood and fabric which comes alive when the wind blows. The space has all sorts of different seating areas, from hanging chairs to a sofa or a reading table. The interior is quiet with many natural colours, light wood and terracotta walls. In the summer there will be a large terrace. On the menu are breakfasts, burgers, sweet potato fries with truffle mayo, soup and curry.
Vigorous vinyasa flow
Above the restaurant is Kula's yoga studio. The schedule includes six classes every day in normal times. There is easy-going yin yoga but also vigorous vinyasa flow. There are also breathwork sessions and new moon circles.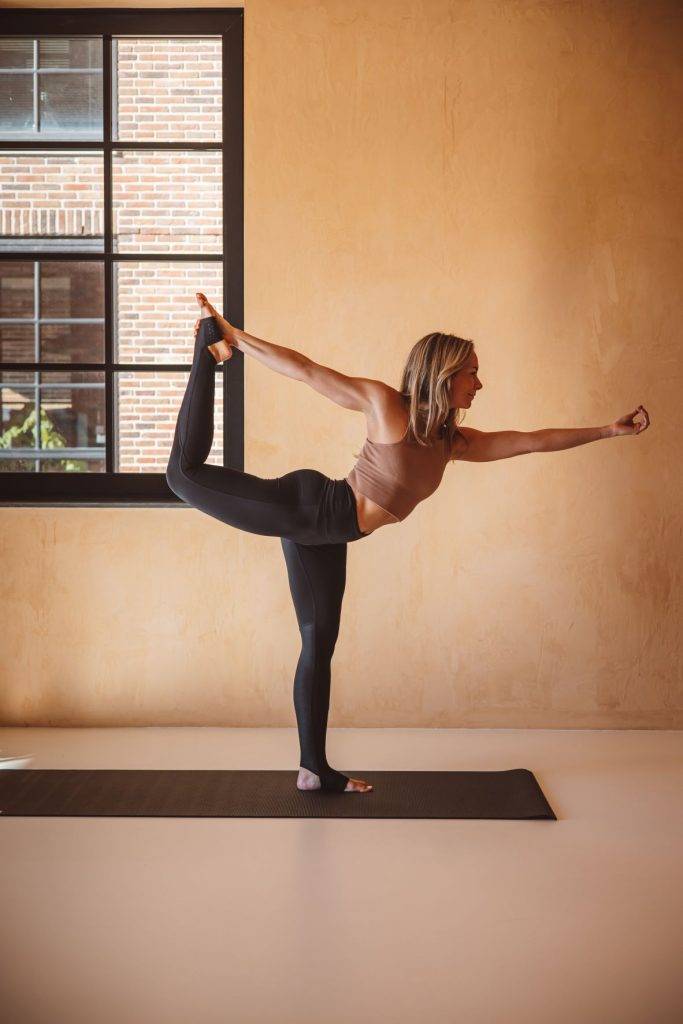 This coming weekend the official opening will take place. Kula is open seven days a week from 8.00 in the morning.
Photo's by Studio Unfolded