Feyenoord will take on AS Roma in the final of the Conference League on May 25. The final will be played in Tirana in Albania. Support the team at these five spots with big screens and plenty of atmosphere. Make Rotterdam shudder.
Willemsplein
The biggest screen in the city will be erected at the Willemsplein, next to the Erasmus Bridge and the skyline as a backdrop. Tickets are 17.50 euros and you must be inside before 8 PM. The grounds at Willemsplein will open at 6 PM and there will of course be plenty of food and drinks. In the hours before the final, artists will also perform.
Stadhuisplein
This central square, in front of the City Hall, is characterized by the terraces of several pubs and bars like 't Fust, Get Back, and Apres Skihut. Traditionally they show the games of Feyenoord, the final will be screened live during the Feyenoord Festival. Tickets can be bought here.
Containerbar Noord
The Noordplein is a big square in the Northern part of town. It will transform in the Feyenoordplein on May the 25th, courtesy of Containerbar Noord.  This beer garden is the place hanging out with friends, a huge variety of food and refreshing drinks, and good parties. The festivities start at 5 PM and tickets can be bought here.
Van Zanten at Binnenrotte
Cafe van Zanten is located next to the Binnenrotte. A big place, but the space Van Zanten can use is already to small. All tickets are sold already. But in consultation with the municipality there possibly will be more space. You can register for the waiting list here.
De Kuip
The home base of Feyenoord will be open during the final. Screens at de Kuip allow 48,000 supporters to watch the final. Tickets for all stands will come available soon.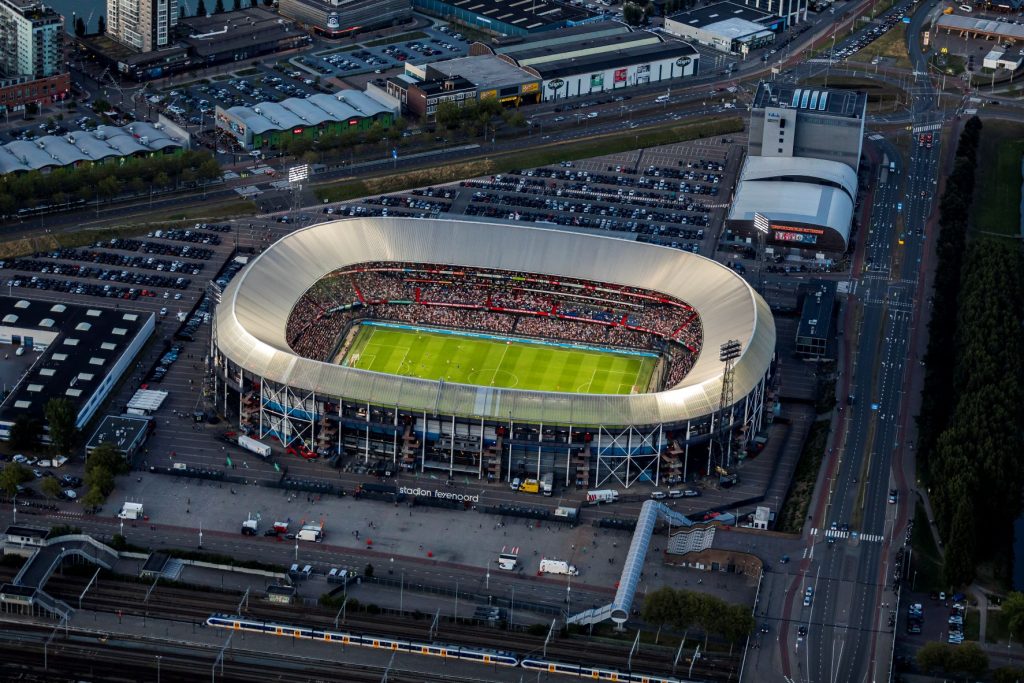 Coverphoto: Paul Martens