As it was difficult to travel, boating has become more and more popular in the last couple of years. The Rotterdam-based company Raw Idea makes it easy to get your own boat. With advanced technology and reusable plastics, it produces sustainable Tanaruz Boats.
Tanaruz Boats features innovation, advanced technology, and modern design. Made with advanced 3D printing technology, equipped with electric engines, and are recyclable.
The start-up offers innovative yacht design solutions. Traditional methods are becoming more inefficient and too wasteful in the modern world. Tanaruz Boats aims toward a fully automatic and highly efficient maritime industry. Without wasting materials.
Reclaimed polymers become Tanaruz Boats
Reclaimed polymers, collected from industrial sites, are the raw materials for 4 models. The Tanaruz DS, with an open deck design and a sleek silhouette, has a starting price of 15.000 euro. Other models like the Tanaruz S offer a combination of an open and indoor cabin. It starts at 17.500 euro.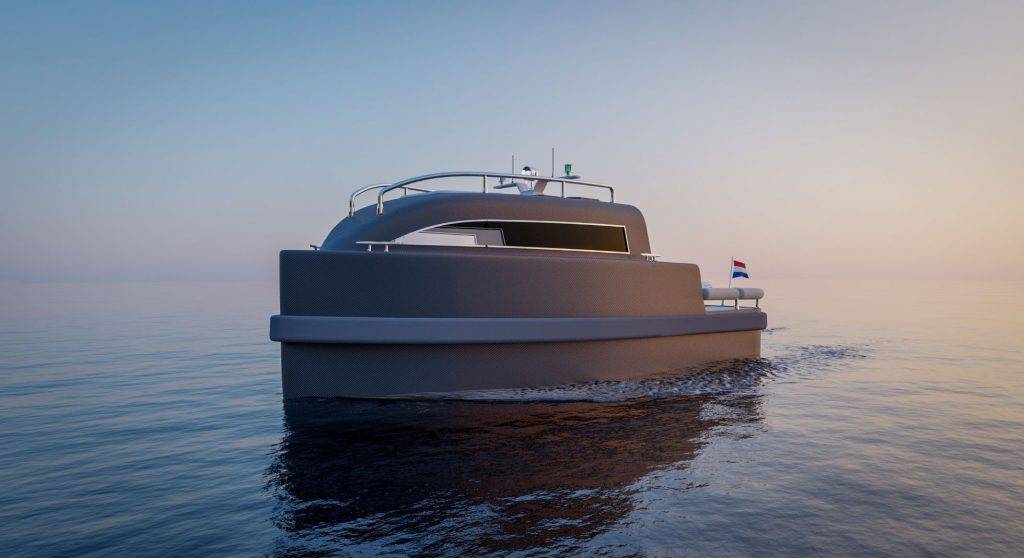 Customers can order their own model by an app and customize the boat. They can adjust the colors, length, engine, and many more add-ons. All within a few simple steps. The 3D printing technology makes it easy to custom print the boats. In the near future, Raw Idea plans to increase the number of basic designs and expand the production facilities and enter major European markets. In 2022, the company aims to cut the boat production time down to 3 days per boat. From 2023, Tanaruz plans to expand further and continue to cut down on printing time.
A mixture of polypropylene and fiberglass enforcement make up the 3D-print of the boats. Tanaruz boats are printed on location, limiting the logistics issues.  Once the boats reach the end of their life cycle, they will be shredded, and the materials will be reused once again to reprint new boats.