It's the oldest theatre in the city. It's been restored in authentic and historic style, but with the standards of 2022. From this March Prinses Theater will once again be a multifunctional events venue. A place for cultural and commercial programming, business events, and private parties.
Hospitality duo Ernst Hoogenboom and Dennis Rens have great plans for the Prinses Theatre. Ernst and Dennis have been a Rotterdam hospitality duo for 15 years, operating restaurants in Concertgebouw de Doelen, the Central Library, Van Nellefabriek and are involved in various food start-ups and party companies. They couldn't resist buying this unique theatre with an illustrious past.
With the theatre, Ernst and Dennis want to put Rotterdam and Delfshaven in the spotlight and make an impact on the neighbourhood. "We are the most beautiful event location in Rotterdam," says Ernst Hoogenboom. The Prinses Theater can accommodate events ranging from 20 to 850 visitors. Think of company parties, dinner shows, product presentations and parties. Boogie Theatre on April 9 and 30Love on June 4, with DJ's like Ted Langenbach, Lucien Foort and Bootsy Paul, are already programmed.
The illustrious history of Prinses Theater
The Prinses Theater is the oldest theatre of Rotterdam and it's located in the district of Delfshaven. The building, which dates from 1913, is designed in a neo-renaissance style. Together with the neighbouring buildings, it fits into the historic image of this part of the Schiedamseweg. The building originally was the Alcazar clubhouse. After that, it became a cinema and variety theatre.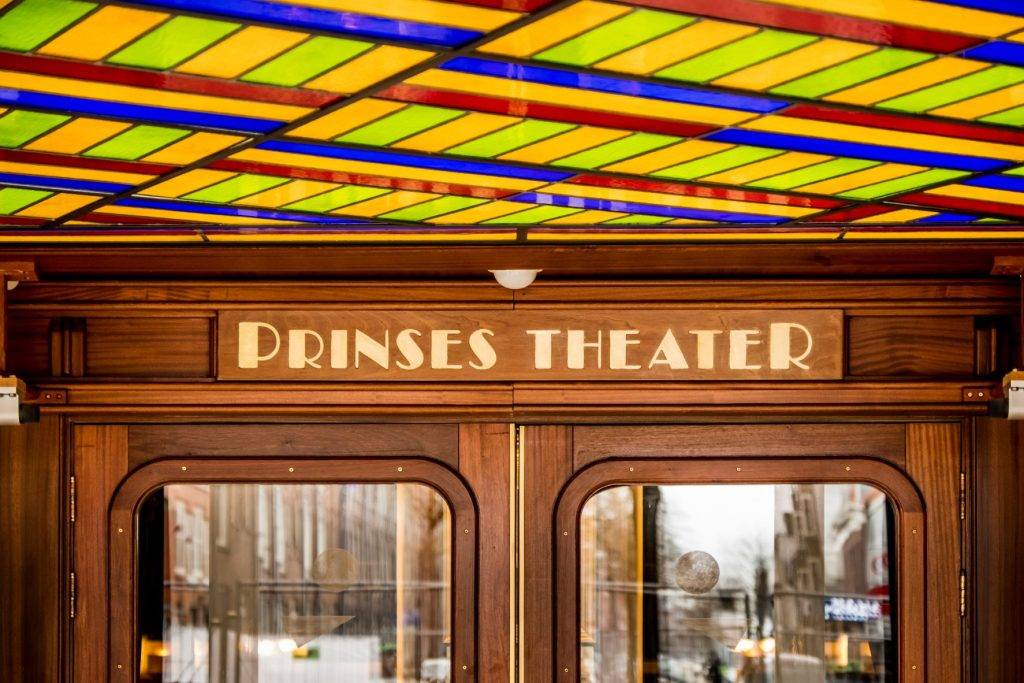 Many famous artists from that era, such as Kees Pruis, Lou Brandy and Chris de la Mar, performed there. Until the introduction of sound films in 1928, the films were accompanied by an orchestra. In the 1950s it was one of the first cinemas to screen full-length films. Jayne Mansfield promoted her film 'The girl can't help it' in 1957. Lee Towers received the Wolfert van Borselen medal in 2000, and television personalities such as Paul de Leeuw, André van Duin and Jörgen Raymann recorded shows.
Real estate entrepreneur Ron de Ruiter completely renovated and modernised the theatre this last decade. Through innovative entrepreneurship, Dennis and Ernst want to preserve the Prinses Theater for the next 100 years for Rotterdam and its special district Delfshaven. "After 10 years of renovation, this unique location meets all the necessary requirements for organising events. We cherish our past and are ready for the present."